Menaqua's newsletter, Summer edition
Dear colleagues, partners and friends of Menaqua Foundation,
As we announced in April, Menaqua has become Menaqua Foundation. Consequently, we have spent the past quarter transitioning from being a company to learning to operate as a foundation. Where previously we were supported by a single financier, we are now funded on a project basis by various organizations. This has been an intense learning experience, and an experience that will continue as we approach and secure new funders.
We are pleased to say that our efforts are bearing fruit. We are in advanced discussions with several potential partners and recently signed a Partnership Agreement with The Green Spoon.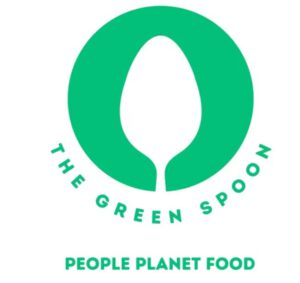 Based in Dubai, The Green Spoon encourages sustainability in the Middle East by linking clients seeking to increase their social and environmental sustainability with organizations like Menaqua Foundation that can make that happen.
We continue to focus on our core countries Lebanon, Jordan and Palestine but see possibilities for our high-impact land restoration approach and Cocoon technology in other MENA countries. If you are interested in getting involved or want to know more about our work, please contact our chairperson of the board Frans Potuyt, or boardmembers Reinier Hietink or Jeroen Kosterman.
Further highlights from the past quarter, including a unique tree-planting campaign with artist Fatima Gharaibeh, can be found below. We hope you enjoy the read, and don't forget you can follow us on LinkedIn, Facebook and now also Twitter for more frequent updates.
Middle Eastern Adventures, Part I
In this blog, our boardmember Jeroen Kosterman looks back over four years of Menaqua's work, which started in 2018 in Jordan and resulted, among other things, in the planting of 7,500 trees. He also looks ahead to Menaqua's next chapter as a foundation and the new adventures in the MENA region we hope will follow.
Menaqua Fou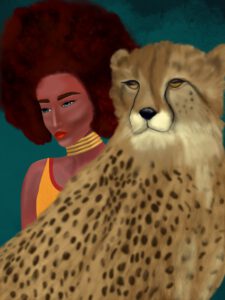 ndation Partners with Artist Fatima Gharaibeh for Unique Tree-planting Campaign
Artist and designer Fatima Gharaibeh has teamed up with the Menaqua Foundation to raise money to regreen the Middle East. She is doing this by creating a collection of 1,000 NFTs (non-fungible tokens) that will be available for sale online this autumn. Fatima is generously donating 25% of the money raised to the Menaqua Foundation's tree-planting projects in Jordan. Here, she explains how the partnership with the foundation came about and why she opted for NFTs.
Field Notes from Lebanon: Whose Knowledge Matters Most?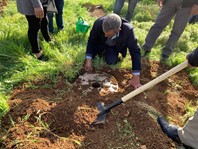 In our 'Field Notes' series, members of our team write about their visits to and experiences in our project countries. In this edition, Sammy Kayed, local agent for Menaqua in Lebanon, reports from an agro planting site in the north of Lebanon, where the team learned a lesson in the power of valuing indigenous knowledge. Read more here.
Our next newsletter is scheduled for fall and will be focusing on expected new ventures with the Ministry of Agriculture, IUCN, UNDP in Jordan and our I Am Growing project with UNHCR in Lebanon.
And for now we all wish you